Iphone Repair Services
Quick Fix | Testing & Feedback | Fast Return
We are able to repair most problems on all Apple Iphone Models from Screen Replacements to Charging Ports.
Give us call or drop us an email to see how we can help.
We offer a No Fix No Fee service!
Get a Free Quote
All Brands Repaired
Virus/Malware Removal
Battery Replacements
Pc / Mac Diagnostic Service
Water Damage Repair
12 Months Warranty
Apple / Samsung Screens
Button Replacements
Charging Port Repairs
Iphone/Ipad Screen Repairs
Hard drive Repairs
Camera Replacements
Laptop LCD Screen Repair
Memory Upgrades
Data Transfer
Economical; great service; really pleasant and helpful people. What more could you want. They took my laptop when I was considering dropping it from a great height, and gave it back to me, running like new, a few days later. A heartfelt recommendation from me.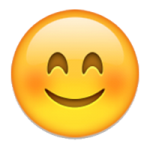 Took my I Phone in on Friday morning with a smashed screen. The replacement screen was completed within half an hour as I had explained being without it due to work was an issue for me. The service was all about the needs of the customer - something you don't see enough these days. It is the second time I have used the service and both have been excellent. A new button for my iPad is now also on order and I would not hesitate to recommend. Thank for helping me out so swiftly last week!